Let's Change How You're Managing Your Business
With 10+ years of experience and 70+ employees on board, EastSons Technologies serves medium and large-sized companies globally. With strong technological expertise and knowledge coupled with business understanding is what allows us to create unique solutions that empower enterprises.
EastSons Technologies have professional developers in over 20 technology skill sets. Get in touch to find the perfect developer for your business or digital needs. Scale up instantly with a global network of skilled developers.With our premium service for agencies,we'll connect you with the right developer, every time.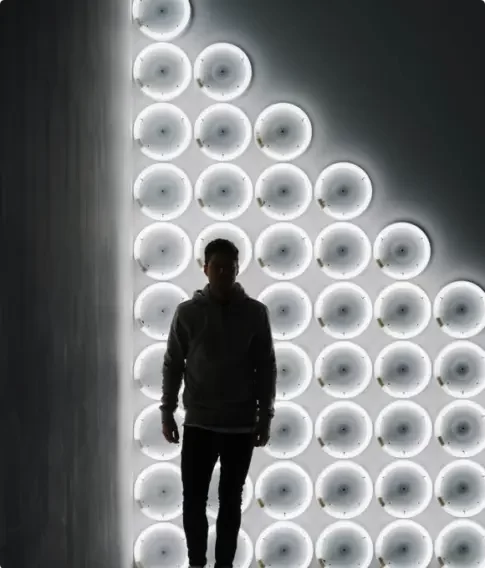 EastSons Technologies believes in diminishing the associated risk, improving client retention & lifting the overall product performance. Considering all the aspects, we generate trust with authentic correspondence and getting genuine outcomes.
Providing a one stop solution for all the digital needs for doing business.
Being a leader in the industry for providing automation solutions.
Our clients are at priority always and above any thing. We value our customers and try our best to provide priority and a reliable support to their businesses.
We aim to deliver high quality and world class creative design & development solutions aiming towards their (client's) respective target audience.
Core Services @ EastSons Technologies
End-to-end software development | 10+ years of extensive expertise | A team of 70+ well-trained professionals | Flexible payment methods
Mobile App development is the need of the day for any business to sustain in the market. There are more mobile handsets being used for browsing and surfing over the internet than the desktops.
We create awesome landing pages and websites for our clients and their businesses. We expertise in creating CMS pages and use nearly all modern CMS platforms for creating the same.
Nearly every business selling products is shifting to the eCommerce platforms these days to increase the reach to their target audiences and generate revenue for their firms.
EastSons Technologies:
We're looking forward to alliance with like minded individual & Firms
EastSons Technologies cooperatively develop Digital Agency Partnership with leading website design/development and digital marketing agencies. Our team conveys quantifiable and staggering outcomes to together take off new statures and have an effect working closely with our accomplices.
We would love to support you and be the helping hand in your development project. We accept all the proposals by genuine digital agencies following straightforwardness, correspondence, and bargain.
See our client excel in their businesses & bring us rewards with success & satisfaction.
EastSons Technologies delivers high quality and world class creative design & development solutions to our clients.
Providing designing services to our clients for all their digital needs. Brochures, Logos, Marketing material, web pages etc.
Development solutions is our core expertise and we cater/use nearly all modern programming languages for development.
We do a deep manual quality check to all the solutions that we develop. Client can also opt a detailed paid QA/QC if needed.
Post development, we love to give an ongoing support to all our customers. We have a policy of 90 day free maintenance.
With a team of more than 70 professionals working in different departments, EastSons Technologies cater to the need of their clients. Our management team goes as follows.
We pride ourselves on the quality of work that we have delivered "time and again" for our clients. A sneak peek into it and you would know what we are talking about
What people say about us?
We love to talk so feel free to write us or call us for your upcoming project consultation.
"A friend recommended for a Magento implementation from the ground up and I'm very happy that he did. The team did an excellent with all aspects of the project, particularly with the graphic design, translating the design specs and going beyond what was required. I'm very pleased with the results. "
Skoolio - General Manager
"I built my website using Joomla. It was around 10 months that I spent on this website. The time I started facing problem, I thought to hire an expert. I must say that you guys worked wonders. You hard work and dedication made me work with you for more three projects."
"What could be more wonderful than getting your work done without any headache or followups. I tried up EastSons's for my regular development needs on different PHP frameworks and we are pretty happy to continue with them. Good Luck for this young team from Cloud Sports. "