Professional eCommerce Website & App Development Company
E-Commerce market is ruling over the world. In daily life, there is always a necessity for buying and selling items. We at EastSons' have made it our goal to help you create Online Stores for your company that are user-friendly, expandable, quick, and secure.
Grow Online Endeavours To Boost Sales For Your Business.
The market is quite cutthroat and in order to maintain consistency, your business must strive for excellence. Our team will assist you to develop online store and support you to reduce the complexity of Order Processing, payment transactions. We would work with you to create unified and enduring brand experience.
The demand of the hour is
E-Commerce!! And your business deserves it!
The path of success in establishing a business is increasing user demand. Improve the performance of your eCommerce business by adopting modern technologies and grow as per your preference.
The online e-commerce process will take your business to the utmost level and give you a great brand experience.
M-commerce is a crucial because 73% of all e-commerce purchases are now made on smartphones.
BUILD YOUR E-COMMERCE BUSINESS
Complete
eCommerce Development
& Maintenance
We have customized solutions for all our clients as per their specific requirements.
We also do take care of the compliances to PCI DSS, GDPR, WCAG, SSL, and other standards.
Our eCommerce Development Services
Our eCommerce Development Benefits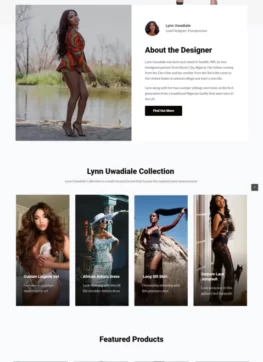 Technologies
we play around
We choose the set of technologies based on the personalized requirements of each client. We have an experienced Ecommerce Development team to develop the eCommerce portals tuning all latest technologies.
With more than 5 million active WooCommerce websites, it is one of the leading plugins to be used for the smaller stores. Almost 25% of the overall websites are alone made in by using WoCommerce Development.
With almost 250K active Magento websites, magneto captures about 1% of the MarketShare. Some of the best enterprise solutions are available with the Magento eCommerce Development.
These all are kind of readymade stores for your brands. With a monthly subscription these stores could be run with minimum maintenance and technology hassles. Easy drag and drop builders for intuitive UI.
Prestashop, BigCommerce, OpenCart
PHP frameworks has done a tremendous contribution in developing eCommerce portals with an ease. With a lot of prebuilt easy modules and extensions, these frameworks are one of the best while choosing a technology for your eCommerce Development.
Custom coding is another good option to build customised eCommerce websites and apps. This allows us a great flexibility in terms of creating custom eCommerce portals.
Let's Build Something Together
Contact us for building an efficient and high performance digital platform for your business. You get us the idea and we create it for you. We are available 24*7 to discuss your project.